Read what Convivial Thinking is all about also in Czech, Slovenian and Portuguese!
We are an open group of scholars thinking, working and writing on all issues related to post- and decolonial approaches in the context of development, development studies and beyond. We feel that post- and decolonial perspectives are far too important to be overlooked in the development debate and in academia as such.
The term conviviality is used in many different meanings and contexts. For us, it means equity, mutual respect for each other and the natural world and assuming joint responsibility for the ways we live, we act, we engage. With creating space for convivial thinking we want to make a humble attempt to break the cycle of dichotomous reproduction of Us/Them, West/Rest, developed/underdeveloped, etc. and the endless reproduction of reformers and reformed.
The key question for us is to see what it is we do not know as compared to what we know through the standard medium of knowledge productions. In our understanding, the route towards knowing the unknowns, that are postcolonial in nature, goes through unfamiliar terrains, in terms of structure and content of the current academic mediums. Our aim is to deterritorialize and de/re-center these platforms and debates on development by inculcating those voices, art pieces, opinions that get silenced or lost in the hierarchical spaces of publications. Keeping in line with the spirit of the traditional post- and decolonial studies paradigm, we intend to provide both space and authority to those authors, artists, writers, poets, thinkers who want to convey their messages via informal, open-source mediums; hence this website.
As Robert Young (2003) maintains that postcolonialism at all times stands for a transformational politics that is aimed at reducing inequality and eliminating hierarchies in states and institutions, we dedicate this website towards reducing inequalities and hierarchies that exist within academia by allowing or not allowing  the production of certain thoughts. We position ourselves as flag-bearers of a new way of producing knowledges in which the boundaries of origin, ethnicity, professional affiliation, academic disciplines etc., are rather surpassed in order to come up with inclusive, interdisciplinary and alternative approaches towards mainstream methods of knowledge production, hence convivial thinking!
Development as a concept and practice is deeply political. It involves power and knowledge, representation, contestation, struggles and processes of negotation on local, national and global levels. Development is never neutral. Attempts to deny this simply adhere to a teleology that reproduces "endlessly the separation between reformers and those to be reformed" (Escobar 1995). We are political. This page is political.
Through these pages we seek to create  a counterpoint and a platform for critical thought and contestation for horizontal dialogues and collaboration.
Contents of this page are continuously evolving. The minds behind the maintenance and coordination of this page are Sayan Dey (Royal University of Bhutan), Lata Narayanaswamy (University of Leeds), Aftab Nasir (Forman Christian College University Lahore) and Julia Schöneberg (University of Kassel). All else in collaborative hands! We invite everyone to contribute. Simply get in touch!
---
To contact us or to join the mailing list please click here.
---
We are privileged to feature the artwork of Angie Vanessa Cárdenas Roa. Please visit her website.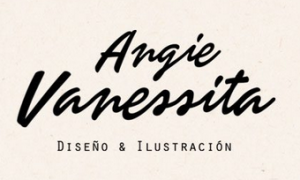 ---
We gratefully acknowledge financial support by the Department for Development and Postcolonial Studies at the University of Kassel, Germany.

---
Convivial Thinking is associated to the EADI Working Group on "Post- and Decolonial Perspectives on Development".

---

All published work in this space is licensed under a Creative Commons Attribution-NonCommercial-NoDerivatives 4.0 International License. We are happy for content to be shared and passed on under the same conditions.