Ongoing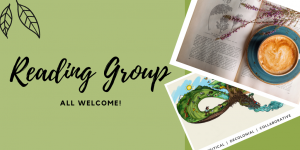 Every second Thursday
8am Quito | 1 pm Accra | 2pm London | 3pm Brussels | 7.30pm Delhi

On 3rd August we will start reading Earth Beings: Ecologies of Practice across Andean Worlds by Marisol de la Cadena.
The reading group is open to everyone and provides a space to engage into discussion and exchange with like-minded. No prior knowledge is required.
All welcome. Simply get in touch with Julia to join.

---