by Jeevika Vivekananthan
I have been scribbling words and calling them poems since I was a kid. It is my preferred method to communicate complicated topics and complex emotions that I cannot express or explain otherwise. These days I also create poetry on a mode of reflexivity when I get frustrated by the content I interact with as part of my academic reading and research. In the creative space of poetry, I can position myself in relation to my lived and living experience and reflect on the knowledge I come to interact with, mostly essentialised or reductive, in the form of a concept, theory or evidence. Unlike the nature of typical academic writing, poetry gives me the freedom to interact, relate, reflect, contest and imagine the phenomena of my interest.
As I embarked on a PhD journey, seeking to understand the so-called 'diaspora humanitarianism',[1] I recognised that I was struggling with binary thinking. I struggled with the gap between theory and practice. I sat at my table, searching for hours and hours for existing knowledge that can make sense to me; 'me' a diasporan from a war-torn country in the Global South, currently living and researching as a settler on an indigenous land of which the sovereignty has never been ceded, and exploring 'diaspora humanitarianism' from the perspectives of crisis-affected people in the Global South. Can you imagine the dilemmas and struggles considering my translocational social position? Add a self-commitment to decoloniality on top of these struggles.
I created a poem responding to my inner struggles in framing 'diaspora' and 'diaspora humanitarianism' months ago at the beginning of my PhD journey. What if the concepts themselves can speak for 'our struggle'? I use 'our struggle' to mean the collective struggle of people like me, people I know and people you might know. I use spoken word poetry to present our struggles, potential and imaginaries. This poem is written and performed from a diasporic perspective. So, whenever you hear me say 'I', think of diaspora from Global South in its plural, collective sense.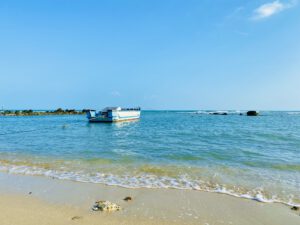 I suggest listening to the spoken word poem here instead of reading it in the first place. The text of the poem is given below, mainly for clarification and reference.
Diaspora Humanitarianism
I dangle in between
Local and international
Caged in time and place
Labelled diaspora
Stripped out of meaning or
Stretched out of it
Territorialised
Ethno-racialised
Essentialised by all means
So here I am
The diaspora
No local or international
Outsider
That's my cousin
Calling me from his paddy field
Where we walked holding hands
Bare feet covered in muddy sand
Raced behind the flying kites
Raced away from the fighting jets
You left
You left me for the freedom
I squirm
I squirm from antagonism
You don't belong here
I don't belong here
Outsider
Outsider
This time
It's the passenger
Next to me on the train
Offended by the smell
Of turmeric and chilli powder
Of my accent blended with
The milk from the breast of my mother
So here I am
The diaspora
No insider or an outsider
Hello
It's my cousin
Over the phone
Breathing through hyperinflation
Surviving the emotional deflation
Living his everyday life
Hoping it shall pass too
On the same paddy field
Not yielding as it was before
So here I am
The diaspora
Asking him
How can I help
My hand suspended
In the air
Over the plate with curry and rice
Thinking of his children
Last time I met
Their dreams and aspirations
Whispering in my head
I calculate my casual pay
What is left from the mortgage
The bills and the aspirations of my kids
The cost of the summer trip we hatch
The guilt of living a better life
A better life from my cousin's eyes
I am far behind from a better life
I cannot say it to my cousin though, can I?
The society I live reminds me every day
I am far behind from a better life
Think of starting your life
From the scratch on a foreign land
Did I choose this life?
The answer is never straightforward
My self-esteem vapours like a burning candle
Struggling to meet some invisible standards
To be taken seriously
For the contributions to this society
Forget them all
I tell my cousin
Let me help you.
Humanitarians (you say?)
I cannot be one
I am not principled or trained
I am not organised or certified
I cannot stand neutral
And discuss human pain
I cannot turn my face
And talk about the system in vain
I cannot forget
And move to a crisis hitting headlines
I cannot stop
The whispering voices in my head
So here I am
The diaspora
I am a force
Shaped by the ocean waves
Helping my folks
Is the way of my life
Folks from the same paddy field
But scattered worldwide
Call me a humanitarian
Or not
The force cannot be stopped
I am crafted by time and space
The people I meet
The lands I cross
I leave footprints
I trace back and forth
Round and round
All over the place
Making connections
I find home
I lose it
I find again
And reroot
I give
I take
I help
I am helped
Call me a humanitarian
Or not
The force cannot be stopped
Diaspora humanitarian
Define it and cage me (again)
Ignore my experience
Erase my memories
Of my land and people
Of survival and revival
Take me out of my context
Teach me about crisis response
Drill me about the system you speak
Grill me on the politics at play
Make me chew the Dunantist principles
And swallow these code of conduct
Leave me at the mercy of donors
Fighting over the grant proposals
Host me at the fancy conferences
Drug me with the power of do-gooders
Coordinate me with dominant institutions
Let them use me for the remittances
Divide me among affected people
Award me the new humanitarian
Humanitarians (you say?)
I cannot be one
I cannot be principled or trained
Because I am principled and experienced
I cannot be organised or certified
Because I am organised and legitimised
Maybe the West cannot see it
Through the lens of the West
Try to see it through my lens
And you will see the difference
I am a force
I mobilise and dissolve
I configure the local
Translocal and transnational
I respond to war
Conflict and disasters
I help my folks
From lands of paddy and gold
I am the voice
Voice of the South in North
I blur boundaries
Drawn by human laws
I come from the margin
I live on the edge
I am a rooted cosmopolitan
With views that might not be universal
Decoloniality
Calls me a settler
On indigenous lands
Where the sovereignty was never ceded
Intersectionality
Shows my privileges
In terms of class, caste, et cetera
I am not homogeneous
I am dynamic and divided
All things considered
I have potentials
I promise the dreamers
To transform this world
The world that is made of centres and peripheries
I can transcend the abyssal line
Between North and South
West and the rest
Because I have a taste of both
I can strategise my social location
Belonging to different places
People and cultures
I can use it
To advance my life
Or to advance this world
Or both
So here I am
The diaspora
The concept
I am a force to be reckoned with
Call me a humanitarian
Or not
The force cannot be stopped
Try me and tame me
But remember
My roots are strong
I did not think of poetic autoethnography or autotheory when I wrote this poem. I became invested in them when I presented this spoken word poetry at an online conference in July. Firstly, I did not have the courage to present it at an academic conference. I was searching for poet-scholars for inspiration. One evening after a long day of reading, I stumbled upon an interview-based article in which M. Soledad Caballero, a poet and a professor, highlights,
"I like this fluidity between the scholarly approach and the creative approach to a topic. I've already resisted that scholarship is not creative and poetry is not part of my scholarly self. I think the idea of autoethnography allows for that cultural divide between the creative and academic to be really disrupted."
She also speaks of the academic culture that divides praxis from theory. In this article, I (re)found my purpose- connecting the poetic self to the researcher in me, connecting theory to praxis and personal and social.
Lyrical autoethnography is a method that can enable us to situate lived experiences within our scholarly work through reflexive engagement and a poetic voice (Rawlins 2018). Poetry returns the researcher to the body by creating a space for expressing the embodied experience of daily life (Faulkner 2016). Moreover, it can evoke embodied responses from the listeners and readers. The intersubjectivity offered by poetry makes it a product to and for others while it is in and for the poet, explaining a "triple-bind of my/your/our fringed experience" (Rawlins 2018, p.157). Autotheory explains the process of linking theory to our embodied experience.
The spoken word poetry has features of autoethnography and autotheory. It speaks of my experience and the experience of people I know through my personal life and research. It also engages with the concepts, theories and evidence from the academic literature. Even though I did not write the poem with autoethnography or autotheory in my mind at that time, I now see their relevance and significance in exploring further to be 'officially' embedded as a method in my PhD journey. I see their potential to challenge the Western hegemony in knowledge production. I see their potential in speaking for those marginalised, forgotten and ignored. As someone living and researching from the margin, poetry gives me hope, courage and breathing space. As I propose further exploring and applying poetic autoethnography and autotheory in the research, I welcome your feedback and reflections. If you have time, please answer a couple of questions for me:
What did the poem evoke in you?
What did you struggle with in making sense of it?
Can you imagine the emancipatory potential of the Global South diaspora? How and why?
In the next piece, I aim to engage with the perspectives of crisis-affected communities emerging from primary research. Until then, this poem is incomplete and open to be further developed, shaped and contested. You can record your answers/reflections in the comment section. If you would like to write a response in the form of a poem, please do and send it to jeevika@deakin.edu.au
Jeevika Vivekananthan is a researcher in migration-development-humanitarianism nexus. She is currently a PhD candidate at Deakin University. As a social researcher, Jeevika is interested in different worldviews, looking beyond mainstream for untold stories and attempting to overcome the epistemological injustices of colonialism. Jeevika perceives poetry as a powerful tool for critical reflections and social change. She encourages readers to reflect on this piece.
References
FAULKNER, S. L. 2016. Introduction: Why Poetry?. In Poetry as Method: Reporting research through verse. NY: Routledge.
HORST, C., LUBKEMANN, S. & PAILEY, R. N. 2016. The Invisibility of a Third Humanitarian Domain. In: SEZGIN, Z. & DIJKZEUL, D. (eds.) The new humanitarians in international practice: Emerging actors and contested principles. London: Taylor & Francis Group.
RAWLINS, L. S. 2018. Poetic Existential: A Lyrical Autoethnography of Self, Others, and World. Art/Research International: A Transdisciplinary Journal, 3, 155-177.
VIVEKANANTHAN, J. & CONNORS, P. 2022. Pacific Diaspora Humanitarianism: Diasporic Perspectives. In: PHILLIPS, M. & OLLIFF, L. (eds.) Understanding Diaspora Development: Lessons from Australia and the Pacific. Palgrave Macmillan Cham.
[1] See Horst et al. 2016, DEMAC 2016 or Vivekananthan & Connors 2022 for conceptualising diaspora humanitarian assistance to homelands as 'diaspora humanitarianism'.